Rangitīkei - The way life should be
Nau mai, haere mai, welcome to unspoilt New Zealand.
Rangitīkei, the land of Adventure, Art & Scenery like no other, where a lifetime of memories are made and memorable experiences happen. There's something for you all year round, with on average 2,000+ sunlight hours, approximately 30,078 metres of rugged west coastline and more square metres of wide-open spaces than we can count, there is a place for everyone.
Our district is home to unspoilt land steeped in history with panoramic views leading out to Mount Ruapehu & Taranaki, the Kaimanawa & Ruahine Range and of course our mighty Awa Rangitīkei...

Get your wanderlust on, search our website, head to our social media, watch our videos & find out how our home can become your next destination, with something for everyone, even the most discerning soul will find their own kind of adventure within the boundaries of our Rangitīkei.
Live your escape & expect the unexpected.
"Piki Mai, Kake Mai – Rangitīkei"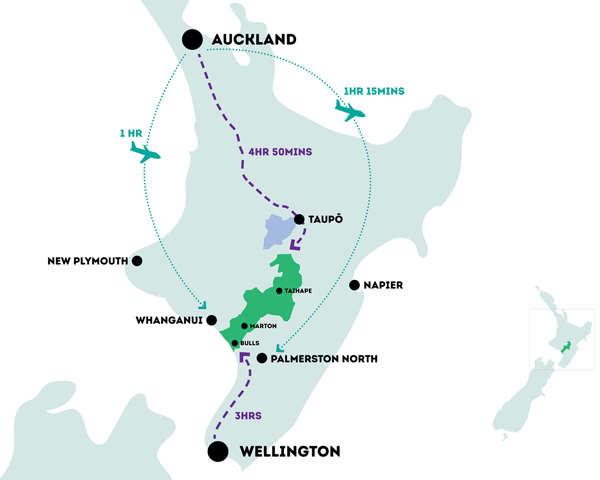 Our Spirit
Our spirit is strong, its vibrant and it is welcoming
With rural districts come communities and with communities, come's some pretty amazing people with passion and drive to help shape our future. From business owners to residents, our people come from all walks of life with a story to tell, whether they are taking bookings on the river or active community members, Our Spirit shares their story.
From the rural community of Moawhango in the north to the INN crowd at Scotts Ferry in the south, where ever you go, you will likely meet or hear about some pretty sweet people doing some pretty sweet things.
Here, you can read about them, virtually met them, and start to feel a bit at home in the Rangitīkei.
Take a Tour
Escape your everyday & create your own kind of adventure
Explore Discover
Taste Stay
→ Use the checkboxes to filter activity and location
→ Click a point on map to get more information